How to Choose Within the Honda Hybrid Family
Like their close electric counterparts, hybrid cars are energy-efficient and cost less to operate than gasoline-powered automobiles. They also cut emissions and noise. Honda hybrid cars combine the perks of an electric motor and gasoline engine. You'll get the same power but use one-third the energy of a regular gasoline car.1
While hybrids aren't new (the first was the Toyota Prius launched in 1997), the market has matured, and there's much to know in choosing the right Honda hybrid for you.
Advantages of a Hybrid Car
An electric motor can be up to three times more efficient than a standard gasoline engine, but there are reasons not to give up on gasoline, as it contains a great deal of energy. It's also cheaper than electric storage products such as batteries.
Hybrid cars take advantage of both by integrating an electric motor with a gasoline engine and battery pack. When gas is most efficient to use, you can switch to driving on gasoline. In circumstances when using electricity is more efficient, you can drive on electric power.
If you want the benefits of an electric vehicle (EV) with more miles per gallon, you might want to look into hybrid Hondas. Hybrids are extremely quiet when setting off from a stop. They also offer better performance and speed for the power they produce.
To help you better understand hybrid vehicles, explanations of the degrees of hybrid, key features, and models offered by Honda Santa Monica are provided below. These details can help when you walk into the Honda car dealership ready to talk to a salesperson.
Degrees of Hybrid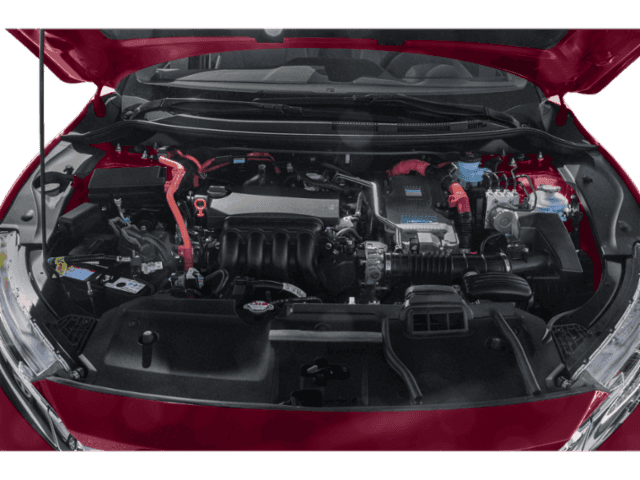 Before you visit your local dealership, there are things you should know first. The most important? Hybrid vehicles aren't all one and the same. Different degrees of hybrid exist, including:
Full hybrid: A vehicle with a battery, an electric motor, and a petrol engine. Whether the car runs on its electric or gasoline engine is determined automatically. Full hybrid vehicles are highly fuel-efficient, especially on urban roads.
Plug-in hybrid: Features a larger battery and, as the name suggests, plugs in for charging. A plug-in hybrid vehicle can be driven purely on electricity when fully charged. It has a limited electric range but can switch to hybrid operation and use gasoline on longer trips.
Series hybrids: Also known as extended-range electric vehicles, they have an on-board generator to charge the battery while driving. You can get more mileage, as the system is continuously charged, and you don't have to stop when the battery is depleted.
Another type of electric car is a fuel-cell car. Its fuel cells generate electricity from hydrogen. Although this element is the most abundant on earth, pure hydrogen is not found naturally and must be extracted from water, minerals, or hydrocarbons. Hydrogen must also be stored at high pressures because it carries little energy per unit.
Hydrogen-powered vehicles, including Hondas, can get a range of hundreds of miles and can be refilled in minutes, although there are challenges in producing and distributing enough hydrogen to support them.
Features to Look For
When shopping for a hybrid vehicle, look for features such as:
An onboard charger: The onboard unit is part of the car, while you'll also need an external wall unit. Both are part of your Electric Vehicle Supply Equipment or EVSE. The EVSE is required for Level-2 charging, which is faster. Level-1 charging requires just a standard 120-volt outlet. Charging a vehicle on a 240-volt connection and 40 vs. 16 amperes is faster, while 7.2-kilowatt vs. 3.3-kilowatt onboard chargers have cut charging time in half.
Public charging networks: Networks include Electrify America, ChargePoint, and EVgo. These are available to join and use for a fee, although the electricity is free. Research suggests most EV owners charge up at home, but public charging stations are becoming more commonplace. Some factors to consider are the charge rate and cost (which depends on your vehicle) and the type of connector you need.
Smartphone apps: Some hybrid vehicles come with smartphone apps that let you monitor the battery's charge and preprogram charge times (useful where utilities offer discounted rates at off-peak times). In some cases, these apps tell you the location and availability of public charging stations. Others let you schedule when to start the climate-control system, even with the vehicle connected to an external electricity source.
Other car features to consider include cargo space. Some hybrid batteries and their cooling systems occupy valuable cargo space or eliminate folding rear seats. However, other electric/hybrid cars have battery packs placed under the floor to make room for storage.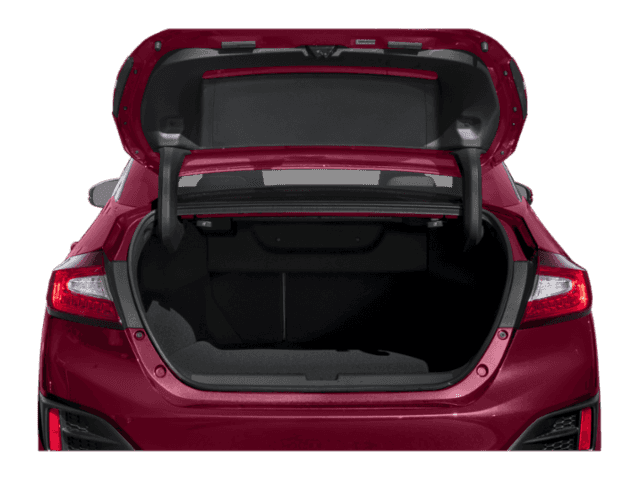 How Driving Affects Your Hybrid's Range
Driving an EV at high speeds reduces its range. In hybrid models, the electric motor usually runs when the vehicle is accelerating from a stop or being driven at low speeds. The gasoline engine usually kicks in at about 35 to 40 miles per hour.2 The engine powers the car at highway speeds while recharging the battery.
Taking your foot off the pedal can activate the electric motor, at which time you're using the battery. Both the gasoline engine and electric motor can work in tandem if you accelerate quickly or push down hard on the gas pedal. A hybrid's range is maximized also because electric motors are efficient for acceleration and gasoline engines are efficient for long-distance cruising.
What to Expect from Honda Santa Monica
At Honda Santa Monica, we offer two Honda hybrid models—the Honda Accord Hybrid and the Honda Clarity Hybrid. Here is a closer look at these Honda hybrid car models:
Honda Accord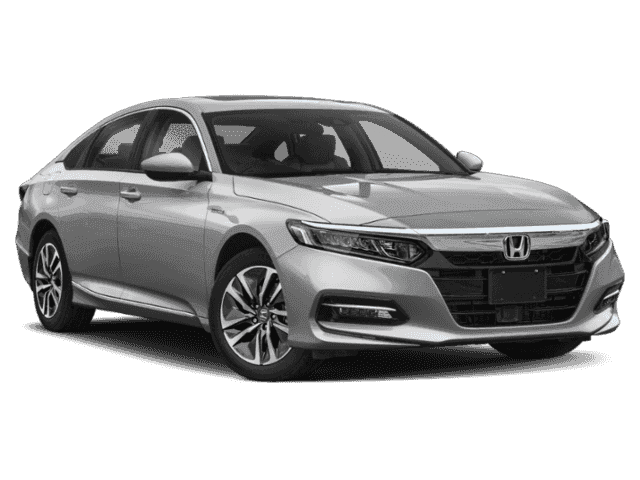 The 2019 Honda Accord Hybrid Base gets 47 mpg highway and 48 mpg city, while the 2019 Honda Accord Hybrid EX and Touring trims get up to 48 mpg highway. A 2.0-liter i-VTEC® Atkinson-cycle 4-cylinder engine and electric propulsion motor deliver a combined 212 hp and 232 ft-lb of torque. Also included are 60/40 split fold-down rear seats, Push-Button Start, and standard Honda Sensing® safety and driver-assistive technologies.
Honda Clarity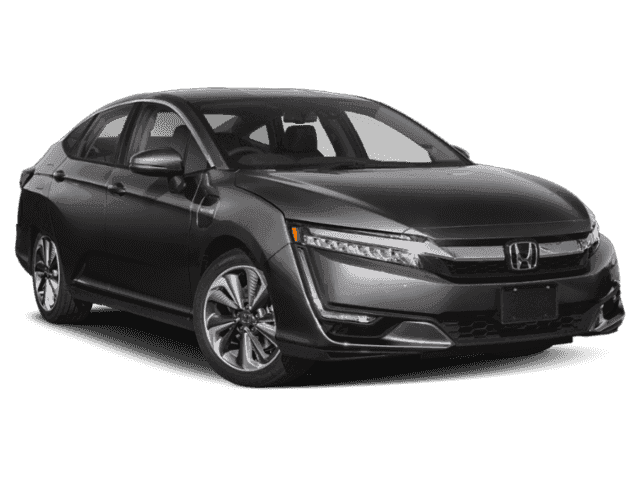 The 2019 Honda Clarity Plug-In Hybrid Base models feature an I-4, 1.5-liter,16-valve DOHC i-VTEC engine with 240 hp. The Touring model includes a 2.0-liter engine and AC synchronous permanent-magnet electric motor with a lithium-ion battery. It also increases fuel tank capacity from 7 to 12.8 gallons and gets 48 mpg highway and city. Honda Sensing is also standard on these models, so you get the latest in safety features.
Both models have a 47-mile battery range and 12-hour charge time using the onboard charger, and a 2.5-hour charge time using a 220/240V charger.3
Contact Honda Santa Monica
Browse our inventory to view the full Honda hybrid cars list of available vehicles, including the Honda Accord, Honda Clarity, and Honda Insight, which includes three selectable driving modes (ECON, Sport, and EV) and a combined 52 mpg. We are one of the premier Honda dealerships in LA. Offering the latest Honda cars for sale, we also sell high-quality pre-owned vehicles. To learn more about the latest hybrid models, specials, financing, and service and parts, call us at 424-253-7248 or visit our dealership at 1301 Santa Monica Boulevard today!
Sources: